GPR Data is a leading expert in 2D and 3D ground penetrating radar concrete or earth scanning.
Contact us today to schedule a demonstration, presentation, or 3D scan on your project.
GPR Data, Inc. established in 1998, is a company using Ground Penetrating Radar for non-destructive investigation of earth and concrete. GPR Data is headquartered in Eugene, Oregon, and has offices in Las Vegas, Portland, Los Angeles, and Seattle. Although our offices are located mainly on the West Coast, GPR Data regularly completes projects throughout North America.
What is in and beneath soil and concrete is our business. Investigations in sub-surface range from 1 inch to 100 feet depending on local conditions. From air voids and delaminations in concrete to bedrock or utilities in soil, we can find what you're looking for.
Committed to customer service, we are building relationships with our clients through our technology, unmatched experience, and accurate solutions.
Realtime 2D Line Scanning
Marking post-tension cables and determining safe core drilling locations in reinforced concrete; locating utilities like water or gas mains and service drops for safe excavation and directional boring; quickly clearing anchor embeds for seismic reinforcement and equipment installation. REALTIME 2D LINE SCANNING presents some limitations and isn't appropriate for all work sites.
3D Grid Scanning
3D GRID SCANNING is a technique used to capture the dimensions and shape of embedded objects using our engineered patented in-house data collection processes. The result is a high-resolution 3D image model of the object which can be saved, edited, mapped, printed, or tailored to meet the clients output expectations.
What We Do
GPR Data Inc. engineers are the industry experts in 2D and 3D ground penetrating radar concrete or earth scanning. Technical experience and customer relationships are the foundation of our corporation. Our non-destructive testing and inspection services are not limited to ground penetrating radar. GPR Data Inc. offers a wide range of professional services to support our ground penetrating radar service applications. 
Technical Experience
Licensed & certified professionally trained staff.
Over 30+ years of ground penetrating radar data collection and data post processing experience.
State of the art ground penetrating radar technologies.
Client Relationships
Rapid field response times.
Quick complex information turn around and output reporting.
Dedicated support to project goals.
Loyalty
Michael Edwards
With 30+ years of construction experience and 20+ years of experience with GPR Michael pioneered many of the processes we use for subsurface utility locating. As an industry leader in GPR data processing, Michael still serves as a key resource for GPR Data.
Matthew Edwards
In addition to his vision for the company leading the overall direction of GPR Data, Matthew is also our lead geophysicists. Matthew oversees sampling, scanning, and our state-of-the-art equipment protocols for most of our projects. He is responsible for client relationships, is an expert in complex problem resolutions, and provides the engineered solutions to meet our client's needs.
Casey Coyle
Field Engineer | GPR Data Eugene
Casey offers a background in geology and serves as our staff geologist. Our clients say Casey's experience and professionalism adds value to each project.
Ian McMullen
Field Engineer | GPR Data Portland
Ian has 10 plus years of experience in ground-penetrating radar, construction materials and laboratory testing
Billy Malone
CAD/GIS Specialist | GPR Data Las Vegas
With a background in construction inspection, document control, and project management, Billy is uniquely suited to manage large scale projects. His level of organization and ability to coordinate all aspects of a project help produce quality results for our clients.
Nathan Rasnick
General Manager | GPR Data Las Vegas
Nathan is a Senior Project Manager with GPR Data and heads our Las Vegas office. With 15 years of applied field experience and a background in geophysics there is rarely a scenario he hasn't seen.
Tad Letzring
Field Engineer | GPR Data Seattle
Tad has 15 plus years of experience locating subsurface utilities including experience mapping utilities and infrastructure surveying.
Sean Mathews
Field Engineer | GPR Data Seattle
Sean has over 5 years of subsurface utility locating. This combined with his background in construction makes him a valued asset on any type of project.
Tony Sartin
Field Engineer | Computer Programmer | Head of GPR Data Los Angeles
With a long history in software development and code scripting, Tony is a critical part of transitioning ideas to design.
What is Ground Penetrating Radar?
Ground penetrating radar (GPR) is a non-destructive geophysical method that produces a continuous cross-sectional profile of subsurface features, without drilling, probing, or digging. Ground penetrating radar profiles are used for evaluating the location and depth of buried objects and to investigate the presence and continuity of natural subsurface conditions and features.
GPR operates by transmitting pulses of high frequency radio waves (microwave electromagnetic energy) down into the ground through a transducer (also called an antenna). The transmitted energy is reflected from various buried objects or distinct contacts between different earth materials. The antenna then receives the reflected waves and stores them in the digital control unit.
GPR Advantages
Can identify nonmetallic and metallic targets below the surface.
Depths can be provided.
CAS or GIS output can be used at all levels of the organization.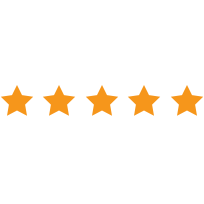 "The engineers at GPR Data Inc's Portland office are top notch. We called on them to help settle a dispute over the location of multiple UST's situated close to an adjoining property we had under contract to close. Matthew sent two engineers out to collect the GPR data then produced a report detailing the location, depth, and size, of each UST. To our benefit we discovered the tanks were there but not situated on the sale property. It turned out the property line was plotted wrong and the tanks belonged to the adjacent property. Matthew was professional, accurate, and saved us a lot of unanticipated costs. Their services offer great value and we highly recommend GPR DATA Inc."

Holdhusen Real Estate Group
|

Keller Williams Portland Central
Eugene, Oregon (Corporate Office)
Phone: 541-345-1075
Fax: 541-684-7865
2645 Suzanne Way, Eugene, OR 97408
Portland, Oregon
Phone:
541-255-8780
9687 SE Nicholas Dr., Happy Valley, OR 97086
Los Angeles, California
Phone: 805-320-2421
14937 Sherman Way, Van Nuys, CA 91405